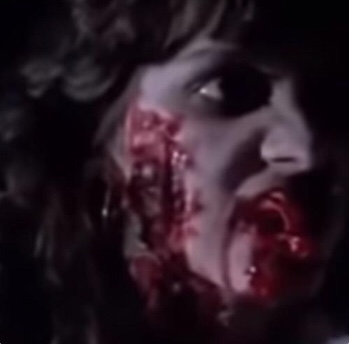 Travis Barker's dark sensibility is a perfect compliment to UnoTheActvivist's post-apocalyptic view of the World. On "Killer" Travis and Uno are running out of room in the graveyard. A grief counsellor is on site to help them sort through a massacre left to decompose as the suspected killer wages on in the next town.
The suspension over the suspected killings is held for about 30 seconds before Uno reveals himself to be the murderer in question. The unspeakable act is left for us to piece together in our own graphic detail. He then addresses the listener with a personal pronoun with plans to emblazon your face on a t-shirt, post-mortem. How's that for the graphic ending you never called for?
Travis Barker's post-Blink 182 career was teetering on a line of acceptability when he first announced his intentions to produce hip-hop. Purists held the right to question Barker's ability to adapt, but in a willingness to sit within his area of expertise, Barker has proven himself adept in his new role: an ill-tempered producer that conjures up thoughts and images of darkness and impending doom.
Happy Halloween.
Quotable Lyrics:
Take over the trap and eradicate it.
You get fucked with no destination
There's a killer on the loose loose
I think there's a sniper on the roof.